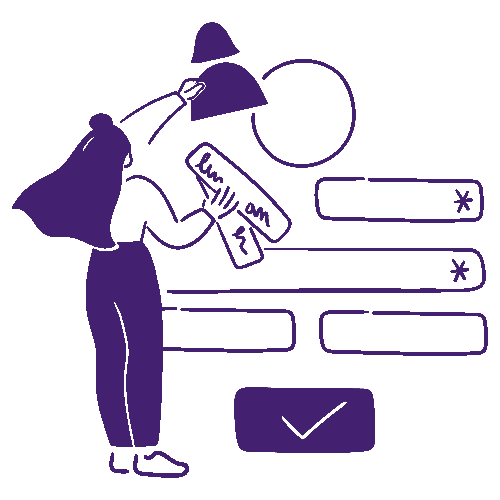 How to create an account?
Opening an account at Remake.gg takes 1-2 minutes.
Create an Account - Before you start
---
Here are some things to know before you begin this process.
The base currency on Remake.gg is U. S. Dollar. Remake.gg does not charge transaction fees for winnings, withdraws, deposits and vouchers. However, it maybe possible that we will add a subscription based model later.
Remake.gg is a desktop application available on Windows 10+ operating systems. Remake.gg requires you to install and download software. The application is guaranteed to be free of malicious software.
You will need to fund your U. S. Dollar wallet by either depositing skins for Counterstrike 2 or Dota 2 or use as one of the supported cryptocurrencies that are supported.
Credentials are safe and the password length must be minimum of 8 characters in length and contain at least one uppercase letter and a number.
We highly recommend to add two-factor authentication (2FA) to your account.
All transactions on Remake.gg happen in real-time, including withdraws, vouchers, deposits and cashouts of challenges. All of the mentioned transactions are irreversible.
You can have as many accounts as you want, but we are not able to revoke a linked SteamID from your current account. If you create a new account you must provide a new gaming account.
NB! If your account password is lost, we will send you a SMS to your phone number. Please make sure to enter only valid information.
Create a Remake.gg Account
---
When you create a Remake.gg account, you agree to comply with our Terms of Service regulations. Remake.gg may not be available in some countries where competitive gaming is locally considered as gambling. It's important that you remain in compliance with these rules and regulations.
To create your account, follow these steps:
Download the Remake.gg client from the downloads section
Run and navigate on the vertical menu to the account tab.
You will be asked to login. Please click Create a new Account on the login tab.
Please enter all your details including a valid E-Mail address. We will send a confirmation code to it.
Next you can create the account and fund your account wallet with your prefered deposit method. Please see here for more information on how you can add money to your Remake.gg wallet.
Remake.gg OÜ is registered in Europe, and our data storage practices adhere to European legal standards.
The sign up process
---
The first time you log in to your account or during your registration process, we may ask for certain required information. We use this information to provide content that is relevant to you and your needs, as well as to make sure your account is compliant with our Terms of Service.
Name: The name associated with your account profile.
Country of residence: The country where you live and use Remake.gg.
E-Mail Address: The email address where we can contact you. Make sure it is an email address from which you can reply.
Cash out in flat currency: We will ask you for your identification documents along with an accepted proof of address document.
After you type in the information, your account is ready to use. Make sure that all information are correct and that you can provide a valid identification method and proof of address when we have to verify your account according to our Know-Your-Customer (KYC) and Anti-Money-Laundering (AML) terms.
Two-Factor Authentication (2FA)
---
The first time you log in to your account, we'll ask you to setup an optional Two-Factor Authentication (2FA). Two-Factor Authentication (2FA) works by adding an additional layer of security to your online account. It requires an additional login credential – beyond just the username and password – to gain account access, and getting that second credential requires access to something that belongs to you.
---
© 2023 Copyright Remake.gg - Remake.gg is a registered trademark.
Remake.gg OÜ is registered under no. 16357307 in Estonia. Remake.gg is a competitive gaming platform for Counterstrike 2 and Dota 2. Remake.gg may not be available in countries that consider competitive gaming with winnings as gambling.